The District Heating Divas Heat Exchanger Mentoring Pilot Programme was launched at the Connecting Women in District Heat conference in London on 9 December 2019. The pilot ran for 10 months ending in December 2020. Feedback from participants was overwhelmingly positive with an average score of 4.3 out of 5 for successful matches.
This programme is open to anyone working in the heat networks sector, aiming to connect mentors and mentees to support their professional development. It serves as a platform for fostering growth and advancement throughout the UK heat network sector, benefiting both mentors and mentees.
The Working Group
The Heat Exchanger Mentoring Programme is managed by a working group that solely acts as facilitators in pairing mentors and mentees, and provides limited mentoring tips. The Heat Exchanger Mentoring working group are volunteers who dedicate time and resources to the continuity and success of the programme. You can contact the working group at anytime via email: working.group@heatexchangermentor.net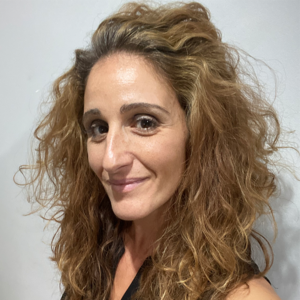 Soulla Paphitis | Head of District Energy UK & IE, Danfoss
I joined Danfoss in 2015 as part of the commercial sales team concentrating on tall building projects in London, shortly after joining, I became a key member of the District Energy team. In January 2021, I began a national role covering the UK and Ireland, bringing Danfoss's digital E2E strategy linking Hardware and software solutions to benefit the design, maintenance, and operation of Heat Networks. Through this work I was able to support Consultants, local authorities, Installers, and Heat utility companies to work towards their net-zero strategies.
In March 2022 I took on a new responsibility as Head of District energy for UK & Ireland continuing to support the strategy of end-to-end solutions for a greener future.
Tala Baadarani | Marketing Manager, FairHeat
Tala is a seasoned Marketing & Advertising expert with over 10 years of experience in corporate and agency environments. She has successfully supervised and managed complex projects for top organizations across the Middle East, Europe, and Africa. In 2020, Tala joined FairHeat as the Marketing Manager, attracted by the company's vision of leading the transition to a fair, low carbon economy. Joining FairHeat has been an exciting opportunity to be part of the heat network industry, a vital industry that will majorly contribute to the decarbonisation of UK.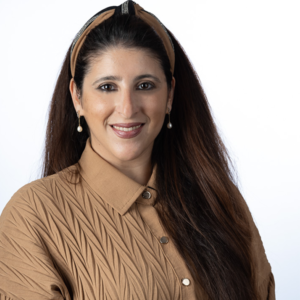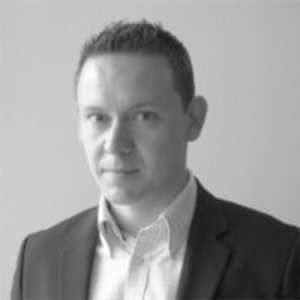 Rasmus Leth Traberg | Sector Lead (Energy & Environment), Danish Embassy
Rasmus is a senior advisor at the Danish Embassy in London, where he is responsible their engagement on energy and environment issues. He is dedicated to helping Danish and UK companies as well as central and local government find common ground to accelerate the green transition. For more than 15 years, he has worked to support the uptake of heat networks in the UK by organising a vast number of conferences, workshops and study trips to share best practice. He has also been involved in setting up the UK-DK Heat Network Mentor program, which aims to create links between Danish and UK local authorities.
Rhea Marsden | Senior Business Development Manager, Pinnacle Power
Rhea has worked in the energy industry over the past 13 years and has extensive experience within business development and customer experience. In 2021, Rhea joined Pinnacle Power, where she currently leads the business development and marketing activities. With Pinnacle Power's recent announcement of £1 billion in infrastructure investment for low-carbon heat networks, Rhea plays a crucial role in spearheading the development of city and town-wide heat networks. Rhea entered the industry without attending university or having a clear plan and credits much of her success to the support and mentorship she has received along the way. As an advocate for the industry, she is passionate about spreading the message that there are diverse paths and numerous untapped opportunities for individuals interested in joining the sector.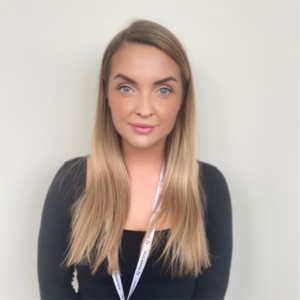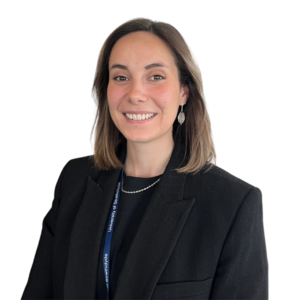 Amy Ritchie | Head of Sustainable Resources and Social Responsibility, University of Strathclyde
Amy has 7 years' experience working on sustainability & energy projects across the private and public sectors. In 2019, she joined the Association for Decentralised Energy, working closely with the governments, industry, and local authorities to develop a supportive policy and regulation environment for the UK Heat Networks Sector. Now Head of Sustainable Resources & Social Responsibility at the University of Strathclyde in Glasgow, Amy is involved in the development of low carbon energy projects to support the decarbonisation of the University's estate and the wider city region.
The Heat Exchanger Mentor Programme is driven by a strong vision to expand its reach and provide ongoing support to the rapidly evolving heat networks industry through a dynamic network of mentors and nurturing environment.
If you or your company are interested in becoming a sponsor of HEMP, please don't hesitate to contact us at working.group@heatexchangermentor.net.